IMPORTANT
YOU REQUIRE THE FOLLOWING SUBSCRIPTION PLAN
Payments are available starting from the 'Bigger studio' plan.
These options will not be available for you when you do not have this plan or higher.

Go to 'Payments'
You will see the following screen
Click on 'Payments'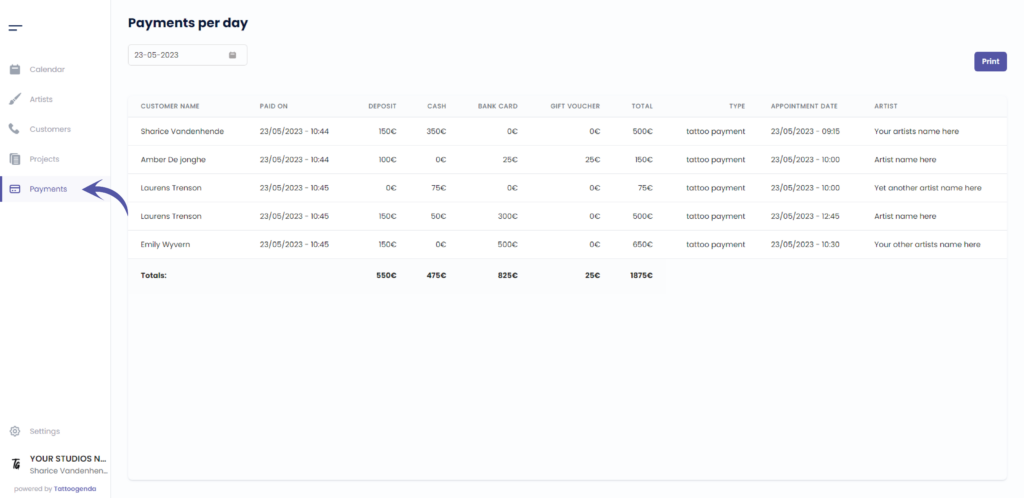 When you click on 'Payments' into the navigation menu,
you will see two more sub tabs appear.
You will automatically be on the payments per day
Choose the date
Click on this field to get the mini calendar
Your screen will look like this
Todays date
Go to today's date
Navigate fast by month
Navigate fast by year
Navigate by one month
Navigate by one year
This column holds the customer
This column holds the payments date
This column holds the amount of deposit that has been used to pay this appointment.
This column holds the amount paid in cash
This column holds the amount paid through card
This column holds the amount paid through gift voucher
This column holds the total amount paid
This column holds the payment type
( e.g. tattoo payment, deposit )
This column holds the appointment date
This column holds the artist
To print out this list of payments per day
Print out your daily receipt book if you need a detailed list according to the laws of your country
This row holds the totals
Total deposits
Deposits who have been made online will be €0 because they are not logged into payments
Total amount paid in cash
Total amount paid through card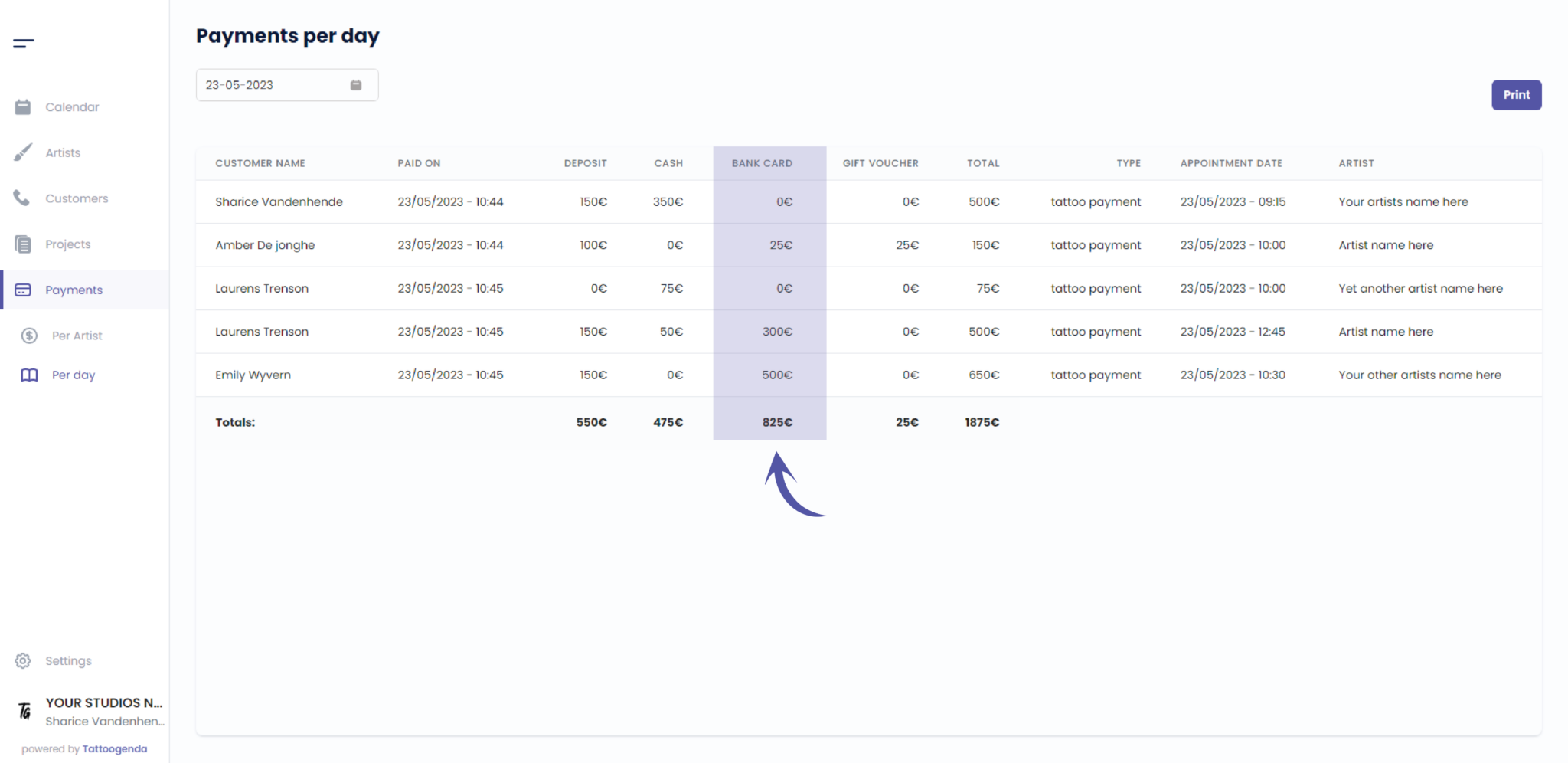 Total amount paid through gift voucher
Total amount of all payments
You still have a problem or a question?
You can find a little link below called 'Still stuck? How can we help!'
Written by
Sharice Vandenhende
By Tattoogenda