Into your Tattoogenda studio software,
you can find your settings on the bottom left of your screen above your studio name.
Go to your settings and choose 'Administration'
Into your administration you can navigate through the following tabs
Shop, Users, Billing, Mailing, API Keys
Click on 'Billing'
You will see the following screen
Choose if you like to pay yearly or monthly.
When you choose the yearly subscription you will get a discount.
Toggle on the button to see the yearly prices
You current plan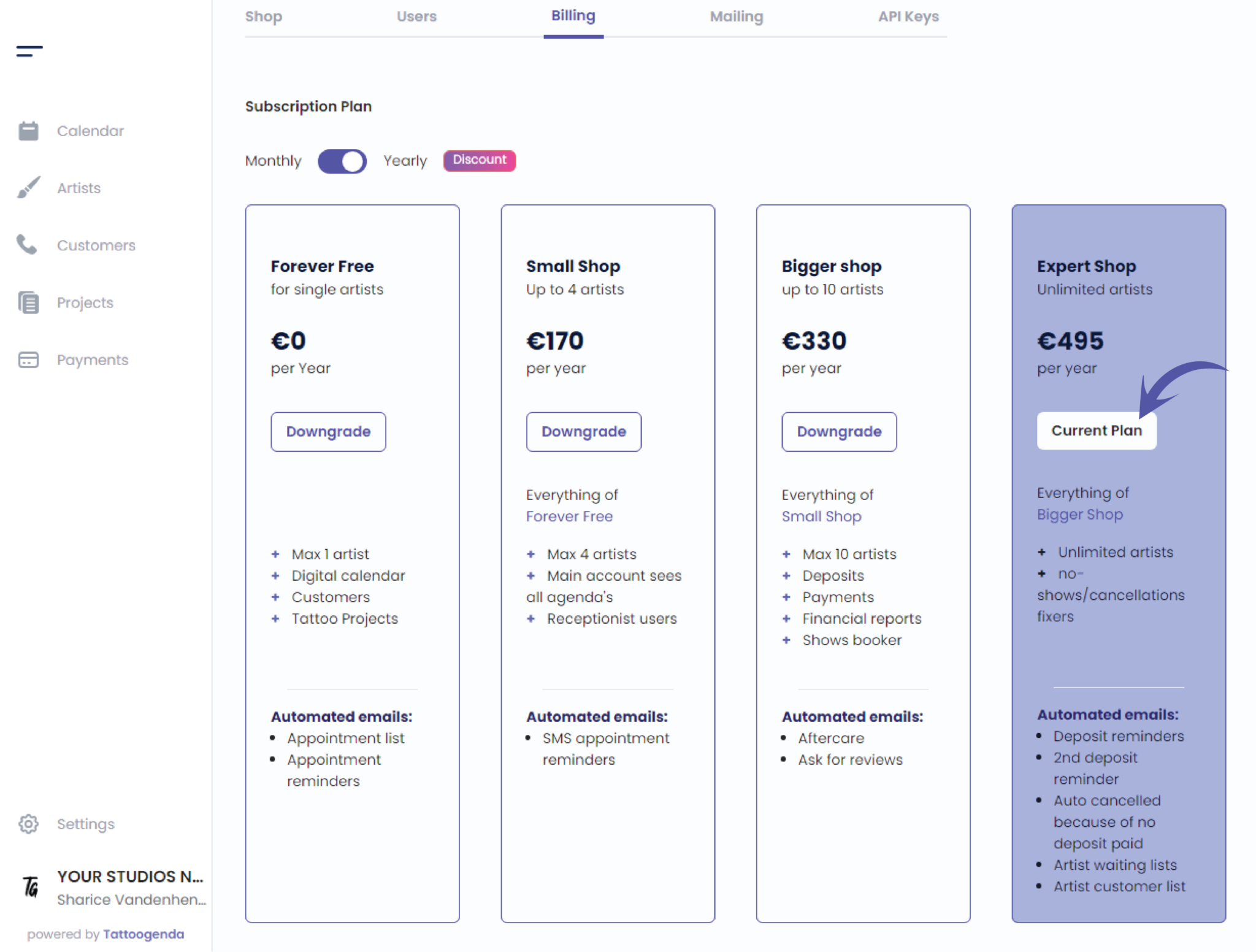 Click this button if you want to downgrade
Mange your billing information by clicking this button.
The billing information is your details you want to see on your invoice.
Choose or change your payment method,
Also by clicking this Manage your billing information button.
Need support? Mail this email address, we are happy to help!
Invoices
Click on 'Download' for a detailed invoice or receipt
This action will take u to a new tab into your browser and you will see the following screen
Click 'Download invoice' to download this document
Click 'Download receipt' to download this document
When you clicked either of these buttons you will see your download is being processed
An invoice could look like this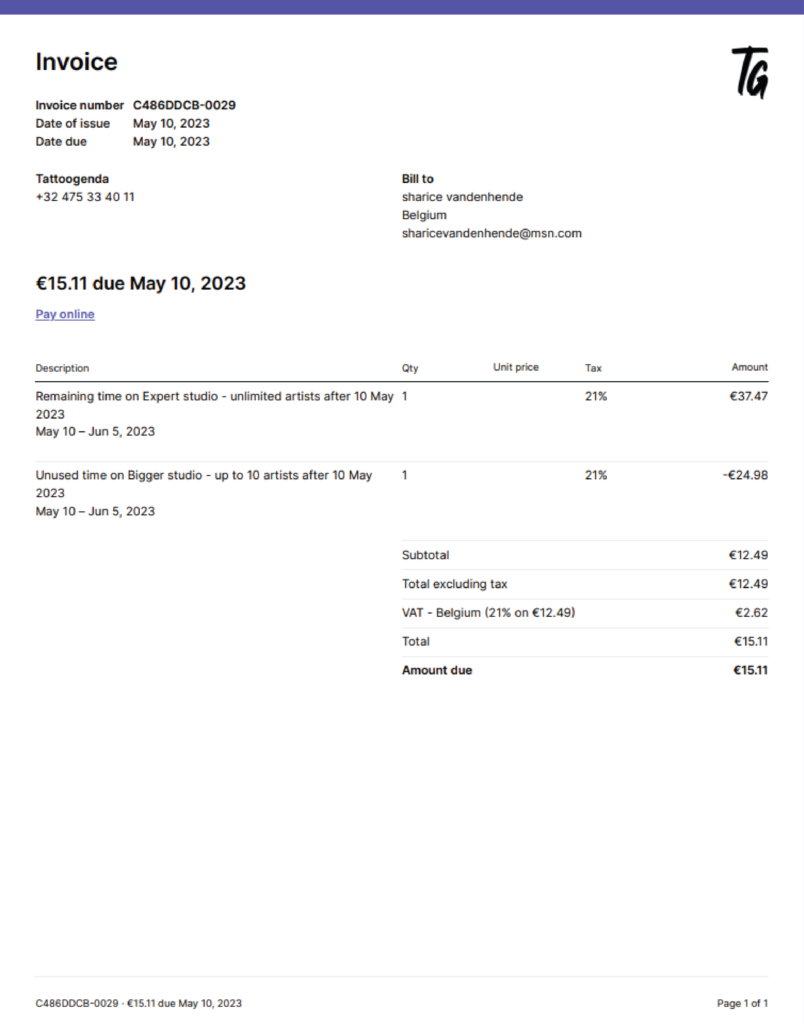 Going back to your Tattoogenda software
You could cancel your subscription here
If you have any questions don't be afraid to contact our support!
You still have a problem or a question?
You can find a little link below called 'Still stuck? How can we help!'
Written by
Sharice Vandenhende
By Tattoogenda